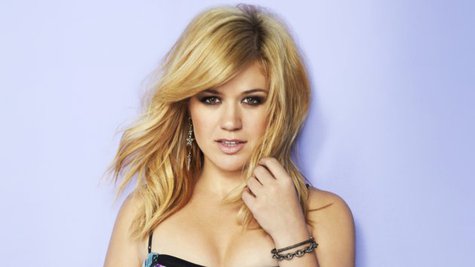 Everyone can stop hoping that Kelly Clarkson will return to American Idol in season 13 as a judge. It's not happening, and that's straight from Kelly herself.
On Twitter, Kelly confirmed that she wouldn't be taking on that role on the show that made her a star. When a fan asked her on Twitter , "Are you going to judge idol? I'm hoping for you and Adam [ Lambert ]! Would be so much fun!," she replied, "I can't because I'm touring this summer w/ Maroon 5 ."
But, Kelly added, "I hope they get some great people though. I'd hate to see my beginning end."
There has been rampant speculation that American Idol producers planned to stock the judges' panel with show alumni like Kelly, Adam, Clay Aiken and Jennifer Hudson . There were even rumors that Hudson had been all but signed to a contract. However, now that several new executives have been put in place to oversee the show, those plans may be abandoned.
In other Kelly Clarkson news, her new wedding-themed country single, "Tie It Up," is now available for streaming online . "I love the ring of your name/You're the ying to my yang/Oh baby let's give it a shot/Every wall needs a frame, every ball needs a chain/I'm talking 'bout tying the knot," sings Kelly, who'll wed her fiance Brandon Blackstock later this year.
Copyright 2013 ABC News Radio