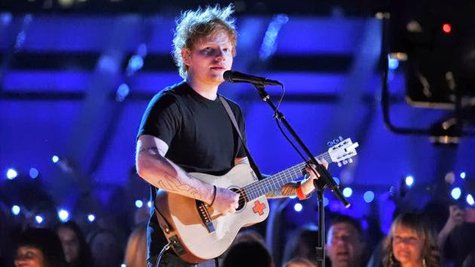 Ed Sheeran , Emeli Sande and Jessie J will take time out from their busy schedules this September to come together at a benefit concert in London.
According to published reports, the "Unity" concert, scheduled for September 29 at London's O2 arena, will raise money for the struggling Stephen Lawrence Charitable Trust, which was set up in memory of an 18-year-old British student who was stabbed to death by a racist gang 20 years ago. Two men were jailed for life in January of 2012 after being convicted of his murder, but it's believed that others who were involved are still at large.
The trust is now struggling financially, which is why Stephen Lawrence's mother, Doreen , is organizing the benefit concert. Established in 1999, the trust has helped fund the educations of more than 100 aspiring architects, which is the field that Stephen wanted to go into.
According to the U.K. paper The Daily Mirror , at the press conference announcing the event, Emeli said of Stephen's death, "I was quite young when it happened, but coming from a mixed-race family it was a big issue we spoke about -- this being something that happened in our country." She added that the event "made a big impact on my family," and said that the work that Doreen has done with the trust over the years has "felt very empowering."
Copyright 2013 ABC News Radio