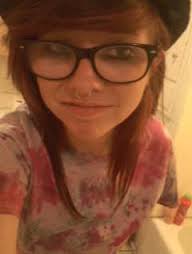 Family and friends of 19-year-old Katelyn Wolfe gathered for a private funeral ceremony last Friday.
Wolfe was murdered two weeks ago and her body was found by authorities in a Sullivan County lake. Now self-proclaimed friends of Katelyn Wolfe have started an online petition asking prosecutors to seek the death penalty in the case against the two men accused of killing the Linton, Ind., woman.
The petition, on the site ipetitions.com , calls on the State of Indiana to "show no mercy" on Jordan Buskirk, and Randal Crosley who are each charged with murder, conspiracy to commit murder, conspiracy to commit rape and criminal confinement.
More than 200 people had signed the petition as of Tuesday afternoon -- though some individuals signed more than once, and many signers chose to remain anonymous.
Court documents show that the show that two practically admitted to the crime during interviews with police.
Not guilty pleas were entered during a court hearing.
The prosecution will not say whether they intend to pursue the death penalty.
Both men are scheduled back in court Aug. 5.