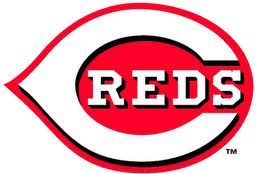 The Cincinnati Reds were at home against the Pittsburgh Pirates on Monday.
With a two run lead in the 8th Joey Votto hit a solo-homer to give the Reds some insurance and then later in the inning Jay Bruce came to bat and blasted a homerun of his own.
The Reds hit 4 solo homers in all and beat the Pirates 4-1.
Cincinnati is off to their best start since 1995, the last time they won a playoff series.
For a look at all MLB scores from Monday, June 17th click the link below...