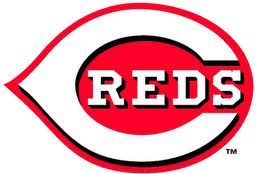 The Cincinnati Reds played host to the Milwaukee Brewers on Father's Day.
The Reds Jay Bruce went 1 for 4 but that one hit was good enough as he hit a solo homer in the 1st inning. It was the 12th homerun for Bruce as he leads the Reds in homers this season.
Johnny Cueto had a solid day on the mound.
Cueto held the Brewers to 5 hits and 1 run through 6 innings.
The Reds held on for a 5-1 win over Milwaukee.