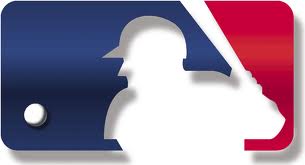 The St. Louis Cardinals were in New York Thursday for the finale of their 3-game series with the Mets.
Matt Carpenter got the ball rolling in the 3rd with a RBI triple.
Carpenter gave the Cardinals an early 1-0 lead but it was Adam Wainwright that kept the Mets at bay.
Wainwright pitched a stellar game allowing just 4 hits through 7 innings with 6 strike outs.
The Cardinals went on to beat the Mets 2-1.
The Chicago Cubs avoided a sweep from the Cincinnati Reds on Thrusday.
It took the Cubs 14 innings to get the job done as Julio Borbon hit his first career walk off.
The Cubs took down the Reds 6-5 and put a stop to Cincinnati's 12-game winning streak at Wrigley Field.
The last time the Cubs beat the Reds at Wrigley was August 9th 2012.
For all MLB scores from Thursday, June 13th click the link below...