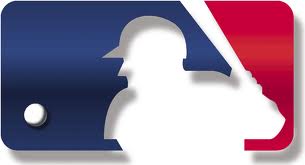 The Cincinnati Reds were in Chicago for game 3 of a 4-game series against the Cubs on Wednesday.
It was a solid day for both Travis Wood of the Cubs and Mike Leake of the Reds.
Wood allowed 4 hits through 7 while Leake had the upper hand allowing just 3 hits through 8 with 6 strikeouts.
The game was a tied up 1-1 in the 7th inning when Tod Frazier hit a solo home run giving Cincinnati a 2-1 lead.
Reds went on to win 2-1.
The St. Louis Cardinals struggled against the New York Mets in game 2 of their 3-game series.
The Cards couldn't get anything going against Dillon Gee in the first 6 innings of play.
Gee allowed 6 hits but struck out 7 through 6.
Gee's solid pitching combined with an early 2-run lead in the first helped get the Mets a 5-1 win over St. Louis.
The Cardinals have a chance to steal the series in game three tonight at Citi Field.
For a look at all MLB scores from Tuesday, June 12th click the link below...