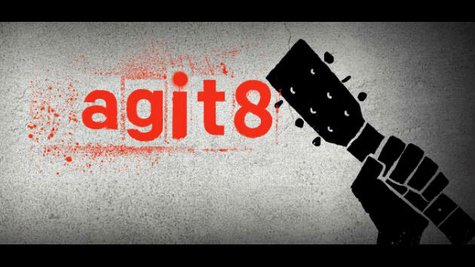 Ed Sheeran , Macklemore & Ryan Lewis and Chris Daughtry are among the many artists participating in a new music campaign called "agit8" -- or "agitate" -- which was designed to create awareness of extreme poverty, with en eye towards eliminating it by 2030.
The initiative, which was launched Tuesday by U2 frontman Bono 's anti-poverty organization ONE, features videos of a wide variety of artists covering classic protest songs . Ed, for example, has recorded Bob Dylan 's song "Masters of War," while Chris Daughtry sings U2 's civil rights anthem "Pride (in the Name of Love)." Macklemore & Ryan Lewis have contributed a new recording of their own pro-gay-marriage anthem, "Same Love."
Other artists lending their music to the program include Kanye West , Kid Rock , Green Day , will.i.am and Mumford & Sons . You can check out the videos at the ONE campaign's YouTube channel .
Copyright 2013 ABC News Radio