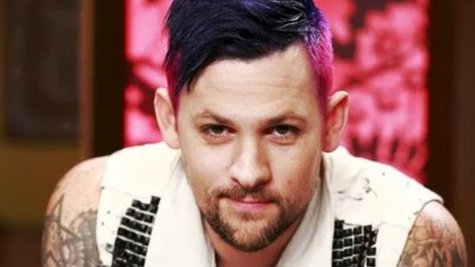 Good Charlotte 's Joel Madden was caught with marijuana in his Australian hotel room, but it doesn't seem to be that big a deal.
According to the Sydney Morning Herald, Joel, who's served as a mentor on the U.S. version of The Voice and is currently a coach on the Australian version of the show, was asked to leave his Sydney hotel after a maid discovered a small amount of pot in his room on Sunday and called the police.
Joel was present while police searched his room, but there will be no charges filed, according to the paper, due to the fact that less than five grams of the drug was found, and local law allows authorities merely to issue warnings in such cases.
Joel confirmed the incident on his Tumblr account, writing, "Sunday while I was at work, a hotel employee found a small amount of marijuana in my hotel room. The police were called and responded. Sydney is my adopted home and I appreciate the way the...police handled the situation. They have informed me there will be no charges."
He added, "I hope this didn't cause too much drama for anyone."
Copyright 2013 ABC News Radio