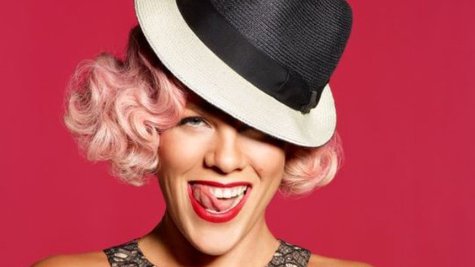 Earlier this month, Pink tweeted that June was "crazy hair month," and now she's putting her money where her mouth is -- by shaving half her head.
Pictures of the singer on People magazine's website show her with long straight blonde hair on one side of her head, and the other side shaved nearly bald. It's similar to a hairstyle that Rihanna had not too long ago. There are also some faint pink and blue highlights in Pink's platinum locks.
Pink wrote on June 1, "officially decided that June is crazy hair month. If there's something you have been wanting to do---go for it! No Fear! Crazy hair is fun."
The singer will kick off her record-setting tour of Australia on June 25. It's not clear just what hairstyle she'll be rocking onstage while Down Under.
Copyright 2013 ABC News Radio