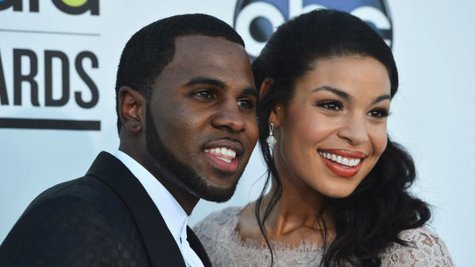 While we're waiting for Jordin Sparks to release some new music, we can at least listen to a song she had a hand in creating. Unbeknownst to many fans, the season six American Idol champ co-wrote Ariana Grande 's big hit single "The Way."
Jordin tells The Hollywood Reporter that she was supposed to record "The Way" herself, for her upcoming album. But then, Jordin says, "Ariana's team heard it and she loved it! So she cut it. She did an amazing job and she kills it live!" As for what inspired the song, Jordin says, "It was definitely written about my love, Jason [ Derulo ]."
Now that we know Jordin wrote the song about Jason, lyrics like, "You give me that kind of something/Want it all the time, need it everyday/On a scale of one to ten I'm at a hundred/Never get enough, I can't stay away" totally make sense. And the couple's romance is definitely fueling the charts these days: Jason's hit "The Other Side," which was inspired by Jordin, is a big hit as well.
Copyright 2013 ABC News Radio