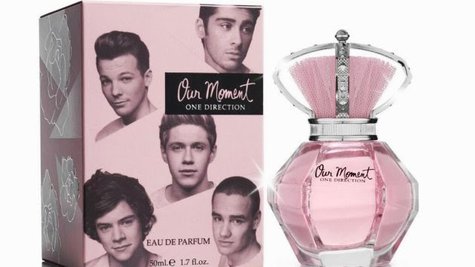 One Direction are definitely having a moment, and that's illustrated by the title of the group's first-ever signature fragrance: Our Moment.
The band revealed the fragrance via Twitter on Thursday, with Harry Styles tweeting, "The 1D fragrance is called (drumroll)… Our Moment! And it smells like a summer's day..." Niall Horan added, "I still can't believe we're releasing our own fragrance! We worked hard to get it smelling just right."
An image of the bottle, which is silver with a pink and silver crown on top, is also posted on the group's Facebook page . The pink-and-silver box it comes in is adorned with the dreamy faces of all five 1D members.
The group also posted a Vine video of Niall waving the bottle around and announcing that it'll arrive at Harrods department stores in the U.K. on August 25, and all over the U.K. on September 9. It's not clear when the fragrance will be available in the U.S.
Copyright 2013 ABC News Radio