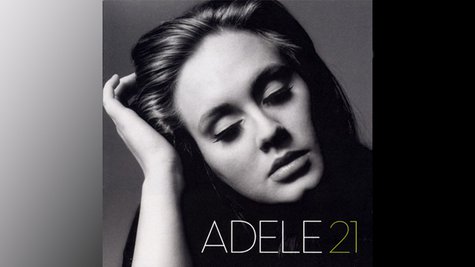 Adele and her fellow British artists have done a lot more with their music than scale the charts: they've also helped their native U.K. capture a huge share of the global music market.
According to The Hollywood Reporter , the massive album sales of U.K. artists like Adele, One Direction , Mumford & Sons, Emeli Sande , Rod Stewart and Ed Sheeran , helped Britain score a worldwide market share of 13.3 percent last year: the highest ever on record. In the U.S., British artists accounted for one in seven albums sold last year, also the biggest share on record.
Out of the five biggest-selling albums in the U.S. last year, four were by British artists: Adele's 21, One Direction's two albums and Mumford & Sons' Babel. And in five out of the last six years, the best selling album in the entire world has been by a British artist: Adele's 21 for two years running, plus Susan Boyle 's I Dreamed a Dream , Coldplay 's Viva La Vida and Amy Winehouse 's Back to Black .
Copyright 2013 ABC News Radio