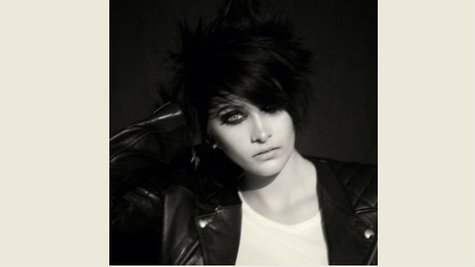 After being hospitalized following an alleged suicide attempt, Michael Jackson 's teenage daughter Paris seems to be feeling better.
A family source tells People magazine that the troubled 15-year-old, who reportedly tried to take her own life by cutting herself with a knife and downing ibuprofen tablets, is "doing well, smiling again, and can't wait to see her friends."
People also reports that the teen is receiving visits from many family members, including her biological mother, Debbie Rowe , grandma Katherine Jackson , brother Prince Michael Jackson , aunt LaToya Jackson and her former nanny, Grace Rwaramba .
As for what will become of Paris after she's released from the hospital, that has "not yet been decided," says the family source. The matter is being discussed by Katherine, who is Paris' legal guardian, and the children's co-guardian, cousin T.J. Jackson .
Meanwhile, insiders tell E! Online that Paris has been down lately because she's "felt like an outsider" at her school and had been complaining about feeling bullied. "She does not have very many true friends there, and she doesn't feel like she really fits in there," claims the insider.
Copyright 2013 ABC News Radio