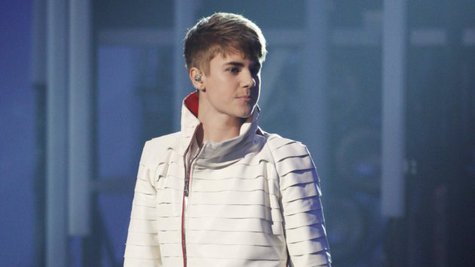 All the haters who wish that Justin Bieber would leave our planet are going to get their wish, if Richard Branson is to be believed. The billionaire Virgin Airlines mogul tweeted , "Great to hear @justinbieber & @scooterbraun are latest @virgingalactic future astronauts. Congrats, see you up there!" Branson later tweeted , "@justinbieber @scooterbraun @virgingalactic music video in space? Now that's what I call music!", along with a link to a brief story about same on Virgin.com.
If this is a hoax, Justin's in on it. He retweeted Branson's comment and then added , "let's shoot a music video in SPACE!! #nextLEVEL." Scooter, meanwhile, tweeted , "im going to space momma!!"
This nutty plan is something that Justin's been thinking about for a long time. Back in February, he tweeted , "I wanna do a concert in space," to which NASA replied , "Maybe we can help you with that."
NASA doesn't seem to be involved in this venture: Justin and Scooter have evidently simply purchased tickets on Branson's Virgin Atlantic rocket-powered SpaceShipTwo, which costs $250,000 per seat, reports E! Online . The company's first suborbital flight could happen as early as the end of this year. Other celebrities who've reportedly signed up include Tom Hanks, Leonardo DiCaprio, Ashton Kutcher and scientist Stephen Hawking .
Meanwhile, back on Earth, Justin has unveiled a slew of new overseas tour dates. Scooter Braun tweeted a link to the dates, which start in September and include Mexico, South America, Central America, Asia, New Zealand and Australia.
Copyright 2013 ABC News Radio