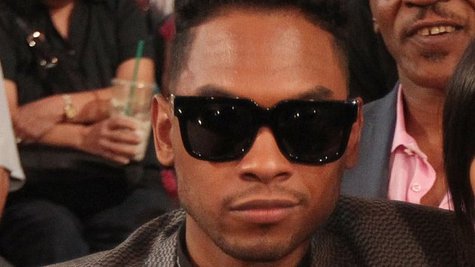 Miguel claims that he was never warned against attempting the flying leap that landed him in trouble at the Billboard Music Awards. At least that's what a rep for the singer tells TMZ , adding that Miguel actually practiced the jump twice during rehearsals.
Sources had told TMZ that the exec producer for the Billboard show had spoken to Miguel after rehearsals and told him not to try the stunt. But Miguel's rep says that claim is "completely false."
In fact, a lawyer representing one woman who Miguel appears to have landed on says that he was unaware of such a warning. Attorney Vip Bhola tells ABCNews.com that his client, college student Khyati Shah , suffered a head injury as a result of Miguel's botched jump.
Bhola says in the days after the May 19 awards at the MGM Grand Garden Arena in Las Vegas, which aired on ABC, Shah "experienced some symptoms" that "didn't abate and became worse." She then began to "inquire about a deeper medical issue," Bhola adds.
The Grammy-winning singer was interviewed after the concert with Shah beside him, holding an icepack on her elbow. "It wasn't appropriate treatment," her attorney says.
Miguel later tweeted that he "got caught up in the moment" and said Shah was "OK."
Now that Shah is seeking further medical tests, Bhola says they will wait to see what the results are before discussing the next steps. "If a lawsuit becomes necessary, we will certainly take that course," he says, adding that he has already been in touch with Miguel's attorneys. "But it is premature to discuss a lawsuit when we don't know what the medical conditions are."
Copyright 2013 ABC News Radio