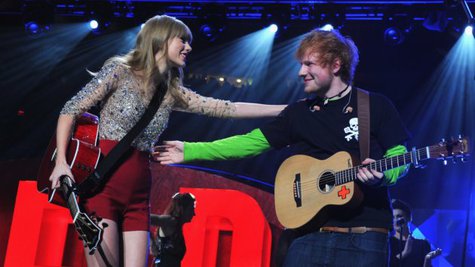 Ed Sheeran sings about building a "Lego House," but now his pal Taylor Swift plans to open her real life house to him. A British tabloid is claiming that Taylor is making special plans to create a room in her new mansion that's just for Ed.
A source told The Sun that when the deal went through on Taylor's new $17 million pad in Rhode Island, she and Ed were on the road together and she's been "sharing all of her ideas for decorating with him." The source claims, "She's promised that there will be a special bedroom allocated to him whenever he wants to come and stay."
And while Taylor's tastes run towards antique birdcages, the source claims, Ed's room will be have an appropriately masculine theme.
Of course, take this report with a grain of salt: British tabloids aren't exactly known for their accurate reporting.
Copyright 2013 ABC News Radio