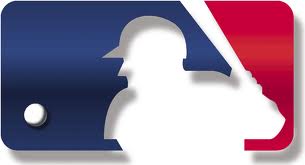 The St. Louis Cardinals played extra innings against the Arizona Diamondbacks on Tuesday.
The game was tied 6-6 in the top of the 14th inning when Diamondbacks first baseman Paul Goldshmidt stepped to the plate and hit an RBI single to give the Diamondbacks a 7-6 lead.
With that RBI Goldshmidt now leads the National League with 49.
The Cardinals hit well and came back from 4-1 and 6-3 deficits but couldn't bring anyone home in the bottom of the 14th.
Diamondbacks win 7-6.
David Freese finished the game with a career-high four hits and extended his hitting streak to 14 games.
The Detroit Tigers played host to the Tampa Bay Rays on Tuesday night.
Prince Fielder had a big game driving in four runs along with a solo homer in the bottom of the 8th.
Hitting wasn't the only thing the Tigers did well last night as Detroit's Anibal Sanchez allowed just 4 hits while striking out 9 through 7 innings.
Detroit clobbered the Rays 10-1.
For a look at all MLB scores from Tuesday, June 5th click the link below...