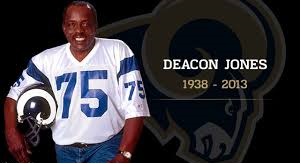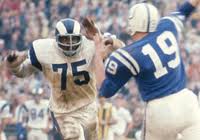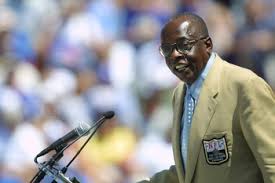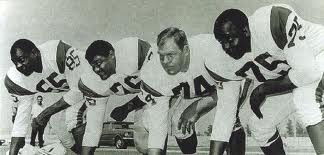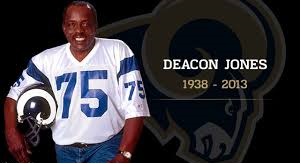 Hall of Fame defensive end David "Deacon" Jones passed away on Monday night.
Jones died of natural causes at 74-years-old.
He played 14 seasons in the NFL, 11 with the Los Angeles Rams. Jones was a member of the Fearsome Foursome during his stint in LA playing on a defensive line that was considered unblockable.
Jones was the first defensive lineman with 100 solo tackles. Since sacks didn't become an official stat until 1982 his sack total is uncertain.
Jones was inducted into the NFL Hall of Fame in 1980.