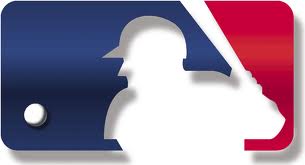 The St. Louis Cardinals faced the Arizona Diamondbacks on Monday.
Lance Lynn dominated on the mound allowing 5 hits and one run through 7 innings.
A big day as well for Carlos Beltran as he hit a 2-run homer in the 6th and finished the day 3-for-5 with 3 RBI and 1 run scored in a 7-1 win over the Diamondbacks.
St. Louis will play game 2 in the 4-game series against Arizona tonight at 8:05.
The Reds shut out the Colorado Rockies in Cincinnati on Monday in game 2 of a three-game series.
Bronson Arroyo had a great day on the mound as he limited the National League's best offense to 4 hits through 8 innings.
Jay Bruce hit the ball well as usual. The Reds had a 1-0 lead in the 8th when Bruce hit a two-run jack on a 1-1 count sealing the deal for Cincinnati.
Reds win 3-0 over the Rockies.
For a look at all MLB scores from Monday, June 3rd click the link below...