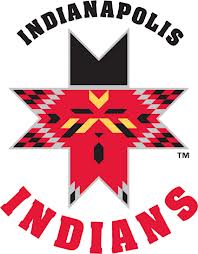 The Indianapolis Indians were in Columbus, Ohio on Sunday in game 3 of a four game series against the Clippers.
The Tribe came out swinging early with 5 runs through the first two innings then capped off the night with 5 runs in the 9th.
Sands, d'Arnaud, Sanchez, Goedert, DeJesus and Carroll all homered as Indianapolis dominated the Clippers in a 13-3 win.
It marks the first time since 1999 the Tribe has put up double digits in three consecutive outings.
The Indians are 20 games above .500 with a 9.5 game lead in the International League West Division.
The Tribe will play game 4 against the Clippers tonight.