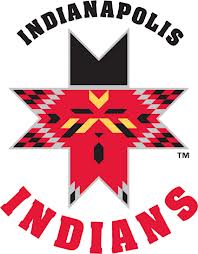 The Indianapolis Indians ended a 7-game losing streak against the Scaranton/Wilkes-Barre Rail Riders at Victory Field on Tuesday.
It was a solid outing for Indians pitcher Stolmy Pimentel. He allowed just two runs through 6 innings on 6 hits and two walks with 3 strike outs.
Rail Riders right fielder Thomas Neal hit a one-out double in the 9th inning to try and push the game tying run home. But it was the Tribes left fielder Jerry Sands that ran up on the ball by the Indians bullpen and made a miraculous throw to the plate for the second out.
Closing pitcher Athualpa Severino struck out the next batter for the win and the Indians snapped a 7-game losing streak.
The Indians will host game 2 of the 4-game series tonight.