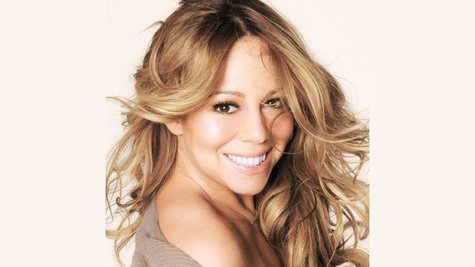 Never let it be said that Mariah Carey takes herself too seriously. If she did, would she have released a YouTube video of herself rambling incoherently for nearly three minutes?
Mariah, who often comes off as ditzy under the best circumstances, is absolutely hilarious in the video, which is captioned, "This is what happened when MC was asked to tape video liners for #Beautiful after a 14 hours work day back in May." A glamorous-looking Mariah tries again and again to read liners for video channels like BET in order to promote the "#Beautiful" video, but fails every time.
During the 2:27 video, she plays with her hair, drinks coffee, jokes about her utter inability to get the liners out, and sings her own songs while changing the lyrics to reflect her situation. At one point, she mutters, "That sucked," and then sings, "That sucked!"
Mariah linked to the video via Twitter and Facebook, and commented, "After 14 hours I literally 'can't even know what to say' lol" adding the hashtag "#whyisit5am."
Copyright 2013 ABC News Radio