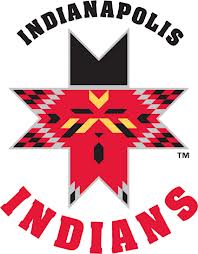 The Indianapolis Indians have been on a slump lately losing 8 of their last 10 games since the All-Star break.
The Tribe started a 4-game series with the Syracuse Chiefs on Friday.
Game one was a 5-2 loss then Saturday, a 5-7 loss.
Sunday was a chance at redemption. The Indians struggled to get the offense going through 8 innings but in the 9th it looked like the Tribe could pull off a comeback.
Indianapolis was down 2-0 in the bottom of the 9th when right fielder Andrew Lambo hit a double driving home one run. Moments later Felix Pie and David DeJesus each singled. Then Pie stole third putting the game tying run 90 feet away from home with two-outs.
A grounder from the next batter was the final out in a 2-1 loss to Syracuse.
The Indians are on a 6 game losing streak, the longest of the season, and will face the Chiefs in the game-4 finale tonight at Victory Field.