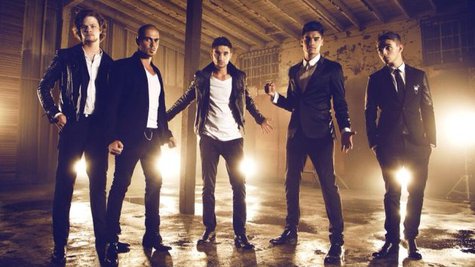 When The Wanted announced on Twitter on Monday that their new album was coming out September 16, they forgot to add the words "everywhere but in the U.S."
The group has now clarified that American fans will be able to purchase the new disc, Word of Mouth , on September 17. It'll be the first full-length disc the British boy band has ever put out in the U.S. In addition, the group's new single "We Own the Night," which they announced was coming August 11, will actually be released on iTunes in the U.S. on August 12.
To promote the new single and album, the group will take over Jimmy Kimmel Live!'s outdoor stage on August 14 and perform a five-song mini-concert that will include two tracks from Word of Mouth. The Wanted is also set for a performance on ABC's Good Morning America on August 23.
In a statement, group member Tom Parker says, "It's taken us two years to make this album and now that it's finally finished we are all really proud of the time and effort, not just that we put in to it but all the writers and the label too. We think it's our strongest album to date. We can't wait for our fans to hear it. They've been really patient but hopefully they'll think it's worth the wait!"
Copyright 2013 ABC News Radio