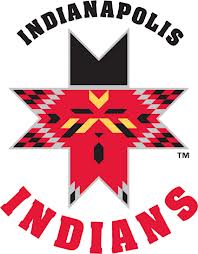 The Indianapolis Indians were in Charlotte for game 2 of a 4-game series against the Knights on Tuesday.
Just one night after annihilating the Knights 17-1 the Tribe found themselves on the other end of a beat down.
Charlotte scored 6-runs through the first two innings and the Indians couldn't climb their way back.
Indianapolis lost 9-2.
The Indians are now 2-4 after the All-Star break.
Game three against Charlotte will take place tonight.