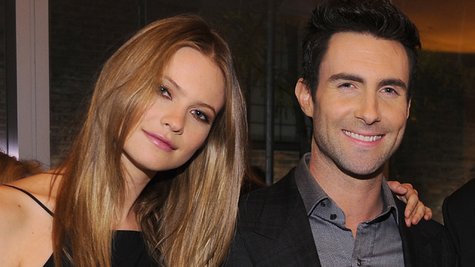 Maroon 5 's Adam Levine doesn't look like a traditional guy, but when it came to popping the question to his new fiancee, 24-year-old Victoria's Secret model Behati Prinsloo , he kept it classic.
Speaking to ET Canada , Behati says that Adam's proposal was "romantic" and the singer even got down on one knee to ask for her hand. "It was serious…it was very old school," she reveals.
The Namibian-born beauty added that she's "the happiest person" since the engagement, but wedding plans aren't on her mind right now. "You know, it's one day at a time with this and just kind of celebrating with friends and family," she explained.
She added to Us Weekly , "I'm so laid back -- my mind has been going, but we haven't talked about anything!" One thing she does know, however, is that when the day comes, "I want all of our friends and family there," and that will determine the size of the wedding. But overall, the model says, "It hasn't even sunk in yet!"
Copyright 2013 ABC News Radio