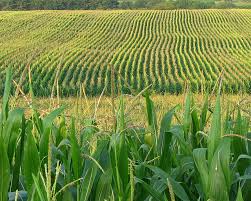 Early this spring farmers had to deal with too much water.
Now that things have dried out corn farmers have to contend with disease.
There are three main diseases to worry about including a fungus called "gray leaf spot", another fungus called northern corn leaf blight, and a bacterial disease called Goss' wilt.
There are some treatments that will take care of some problems but not all.
For most it will be waiting and see when it comes to this falls yields.