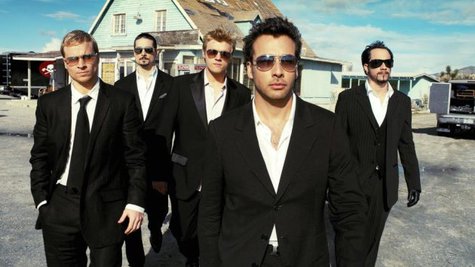 The Backstreet Boys on Thursday debuted their new music video for "In a World Like This" on ABC's Good Morning America .
The clip centers around people watching TV news coverage of significant moments in U.S. history: the first landing on the moon, the 9/11 attacks and the Supreme Court's decisions on same-sex marriage last month.
Backstreet Boy A.J. McLean told GMA , "The concept of the video is based on the song, which tells a story of how love conquers all and 'in a world like this' that we live in, with all the craziness and negative energy that can go around, with real love you can overcome anything."
As for the video's reference to the Supreme Court decisions, McLean said, "Marriage equality is an ongoing issue for years. BSB wants to show our support for the LGBT community and we believe that two people of the same sex should have the right to get married."
"In a World Like This" is the title track off the Backstreet Boys' new album, which is due July 30.
Copyright 2013 ABC News Radio
Unfortunately your browser does not support IFrames.