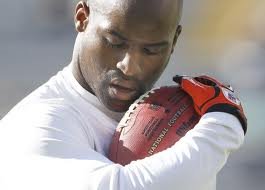 Former Texas stand-out and Heisman trophy winner Ricky Williams will return to football as a coach.
Williams hasn't played since 2011 and will be joining the coaching staff of the University of the Incarnate Word in San Antonio, Texas.
The University has only had a football program since 2009 and went 2-9 last season.
The New Orleans Saints coach Mike Ditka famously drafted Ricky Williams when he traded a total of 8 picks to select the running back in the 1999 NFL draft.