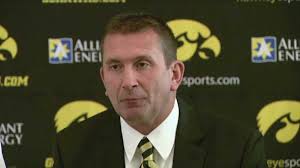 Former ISU baseball coach Rick Hellar was introduced as the new coach at Iowa University on Monday.
Hellar coached Indiana State to four straight winning seasons since he was hired in 2009.
The Sycamores finished 26-25 last season.
Hellar's starting pitcher Sean Manae moved on to signed a record-setting deal with the Kansas City Royals.