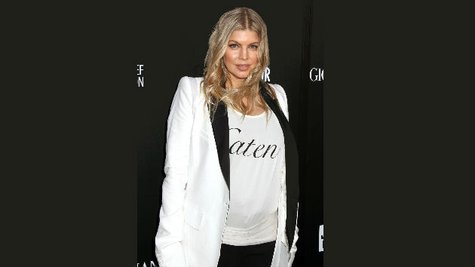 Fergie 's having a baby boy. The Black Eyed Peas singer's husband, actor Josh Duhamel , reveals the gender of the couple's unborn child on Wednesday's edition of Live! with Kelly and Michael .
In a preview clip released Tuesday, hosts Kelly Ripa and Michael Strahan play a game with Josh called "Du or Don't, Part II: Baby Edition." Kelly holds up a blue onesie and a pink onesie and asks him to choose one. After some mock hesitation, Duhamel picked the blue one and held it up to the camera, thus confirming that he and Fergie are having a boy.
Fergie and Josh announced in February that they're expecting their first child together.
In a related story, it was reported earlier this week that Fergie has legally changed her name from Stacy Ann Ferguson to Fergie Duhamel.
Copyright 2013 ABC News Radio