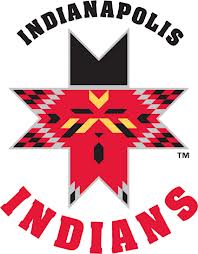 The Indianapolis Indians had yesterday off and will not play until July 18th, the day after the Triple-A All-Star game.
The Tribe will have a few of their own represent in Wednesday night's performance.
Four players from Indianapolis will play at Aces ballpark in Reno, Nevada closing pitcher Vic Black, with a stellar 2.25 ERA, 37 strikeouts and just 11 walks in 28 innings.
Shortstop Josh Harrison, batting a .356 with 12 doubles, 5 triples, 3 homers and 16 RBI.
Starting Pitcher Kris Johnson with a 2.89 ERA with 54 strikeouts and 27 walks in 13 starts.
And Tony Sanchez, batting .303 with 22 doubles and a career high 36 RBI.