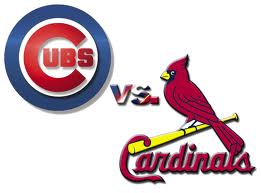 The Cardinals split a 4-game series with the Cubs on Sunday night with the help of Yadier Molina in the top of the 9th.
Molina hit a three-run homer to left for his 4th hit of the night and put the finishing touch on a 10-6 win over Chicago.
The Cardinals are 57-36 on the season and hold 1 game lead for first place in the NL Central.
For a look at all MLB scores from Sunday, July 14th click the link below...