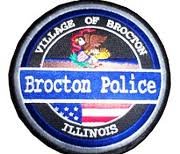 The Village of Brocton is getting its police department back.
It's been two years since the village board voted to save money by eliminating the department. Several of the board members that voted against the police department are no longer on the board.
Current members voted this week to reinstate the department with only one member voting against it.
So while police services will be coming back to Brocton, there is no official time table for when the department will be up and going again.