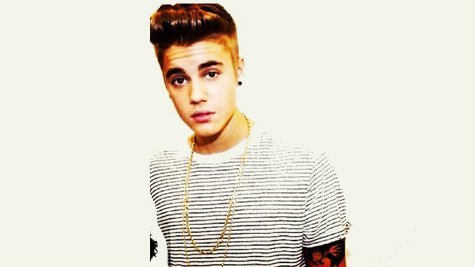 Even Justin Bieber realizes he crossed a line when he sprayed cleaning fluid on a photo of Bill Clinton and said, "F**k Bill Clinton!" after urinating into a restaurant mop bucket in New York earlier this year.
Justin has revealed on Twitter that he reached out to the former president after TMZ earlier this week posted a video of his escapades. He wrote , "@billclinton thanks for taking the time to talk Mr. President. Your words meant a lot. #greatguy."
A source tells Us Weekly that the Bieb placed a call to Clinton on Wednesday and apologized for his comments. The source adds, "President Clinton took it in jest, and said, 'If that is the worst thing you have ever done, all is well.'"
Clinton reportedly encouraged Justin during the call to "focus on the good he does in the world." To that end, Justin is said to have offered to help the Clinton Global Initiative, which was founded by the former president to take action on global issues.
According to Us Weekly , Justin told Clinton that the video footage was sold to TMZ by some friends.
Copyright 2013 ABC News Radio