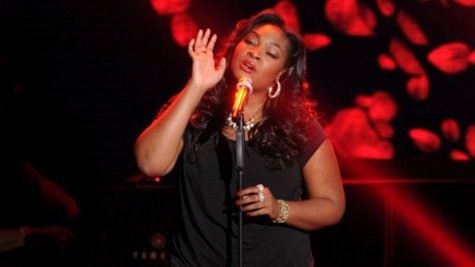 American Idol season 12 may not have been the show's best, but that doesn't mean the show is going anywhere. The show will return in January for season 13, and auditions kick off Thursday in Salt Lake City, and then continue in San Francisco, Detroit, Atlanta, Boston, Austin, Texas and Omaha, Nebraska.
If anyone has insight into what it takes to pull off a successful American Idol audition, it's current champ Candice Glover : after all, she auditioned three times, making it to the Vegas round in season 11 and, of course, winning the competition this season. So what should prospective contestants do, Candice?
"I would definitely say to, first of all, be yourself," she tells ABC News Radio. "Don't wear anything that you wouldn't normally wear. Don't do your hair a certain way...'cause that happened to me last year and it did not work out at all...I was trying a different hairstyle, and I was doing all this stuff that I thought was gonna work for the show, but I was miserable, 'cause I was just trying to please everybody. So just be yourself, and sing songs that appeal to your voice, and don't try to overdo it."
But wait -- we want to hear more about Candice's fashion don'ts. What exactly was she doing that "didn't work out at all"?
"I had on, like, zebra print and stuff, just stuff that I thought would make me stand out," admits Candice. "And I had my hair in a curly hairstyle that did not work at all...I had never worn makeup before, so I used my roommate's makeup, and as beautiful as she was, we were not the same shade. So I looked completely crazy on TV. Like, I was just doing all this crazy stuff that did not work."
But let's say, like Candice, you've already auditioned a couple of times but didn't make it. Should you keep on trying? "I have friends that, that auditioned, you know, twice, three times, four times," says Candice. "And I would definitely encourage them [to do it again] I'm living proof that it can happen if you stick to your dreams."
Candice's debut album Music Speaks comes out August 16. She'll hit the road with the American Idols Live tour on July 19.
Copyright 2013 ABC News Radio