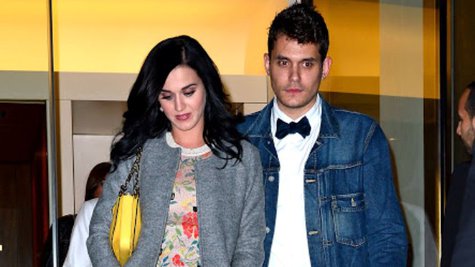 John Mayer kicked off his Born & Raised tour on Saturday night in Milwaukee, and declared his affection for girlfriend Katy Perry in the process.
John dedicated his romantic song, "A Face to Call Home," to Katy. He also told the audience about how Perry stayed with him as he recovered from throat surgery, according to E! Online .
Mayer said Katy is "more incredible than I ever thought." He explained that she helped him communicate when he didn't have his voice for months.
Mayer said, "She would order for me...and she would tell people, 'it's nice to meet you, he says'...When I was in Montana...with bad service... she was so patient as to continue to get to know me and love me."
Mayer began the song by declaring, "To Katy, who is my face to call home."
Copyright 2013 ABC News Radio