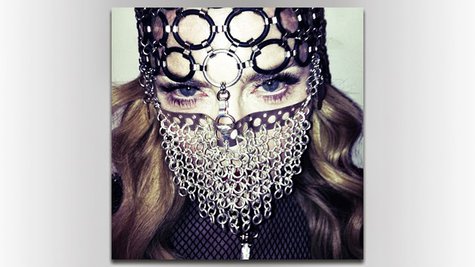 If you follow Madonna on social media, you know that she's repeatedly called for a "revolution of love," a push for equality among races, religions, genders and sexual orientations. Recently on Instagram and Facebook, she declared a "revolution" again, in a way certain to grab people's attention.
Madonna posted a photo of herself wearing a chain mail mask that's reminiscent of a niqab, the face veil worn by Muslim women. The accompanying caption reads, "The Revolution of Love is on...Inshallah." "Inshallah" is an Arabic term that means "God willing."
It's not exactly clear what Madonna's intention is with the photo and caption. It's worth noting that her boyfriend, Brahim Zaibat , is Muslim. Madonna, as you know, is a follower of Kabbalah.
Fan response on Instagram and Facebook has been fairly positive, though some seemed to disapprove of the pic, including one person who wrote, "Disappointing... Never expected that from The Queen..."
The photo may have been part of a shoot for Harper's Bazaar magazine, because Madonna also uploaded a snapshot of herself biting down a sword. She wrote, "Live by the sword... For @harpersbazaarus."
Copyright 2013 ABC News Radio