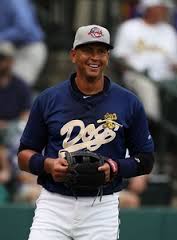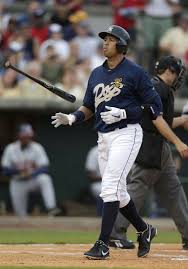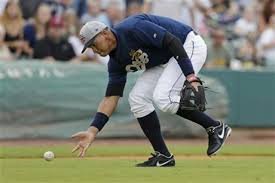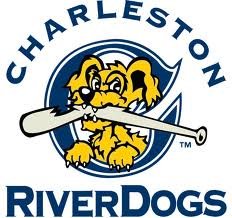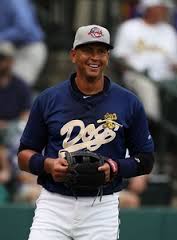 Alex Rodriguez went hitless for the Charleston River Dogs in his debut game on Tuesday.
He is rehabbing his hip after a surgery he had in January while playing for Charleston, the Class A affiliate of the New York Yankees. Rodriguez played just 3 innings for the River Dogs and went 0-2.
A-Rod had his first chance at defense on the first play of the game. Rome leadoff batter Kyle Wrenn put down a bunt right toward the third basemen and Rodriguez didn't charge it but moved forward and caught it barehanded. His throw was too late.
The River Dogs won the game 4-2 but A-Rod knows he still has some work to do. He hopes to make it back to the Yankees lineup come July 22.