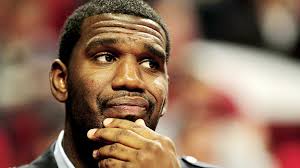 Gregg Oden will make a return to the NBA after suffering knee injuries since December 2009.
Oden was chosen by the Portland Trail Blazers with the top pick in the 2007 NBA draft out of Ohio State.
The 7 foot 285 pound center has been working out in Columbus and Indianapolis this past offseason and says he's ready to come back.
Six teams are currently interested in Oden, the Spurs, Heat, Cavaliers, Celtics and the Grizzlies.