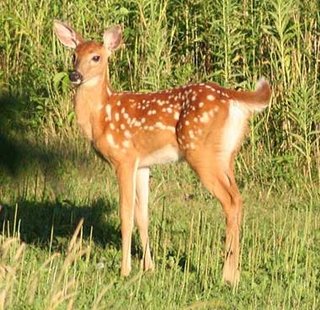 A follow up to a story that we told you about yesterday morning where Jeff and Jennifer Counceller of Connersville are facing charges after rescuing a baby deer, nursing it back to health and the releasing it.
Several others from around the state have done the same but usually because the mother has been killed, but it is illegal to do that.
In some cases the deer are confiscated and then euthanized by conservation officers.
Now the governor is getting involved in the Counceller's case.
Gov. Mike Pence says that it appears that conservation officers acted appropriately and in a manner consistent with Indiana law, but he wants a briefing on the situation.
The case pits Indiana law against often Good Samaritans and what is in the best interests of orphaned and injured wildlife.