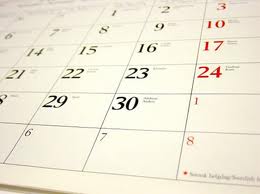 A balanced school calendar is something that has been a topic of discussion for the Clay County School System.
The idea offers a shorter summer break with longer breaks throughout the year. During public information meetings parents understand that the proposal may be good for education and that it would add flexibility for vacation scheduling during parts of the year other that summer, but that doesn't change their other concerns.
The biggest negative seems to be that it would make it harder to provide child care over breaks for many.
The Clay County school corporation recently sent out surveys.
Out of the over 300 responses 71 percent said they wanted a balanced calendar. The decision between the three balanced calendars proposals now before the board and the traditional schedule will be made February 14th.