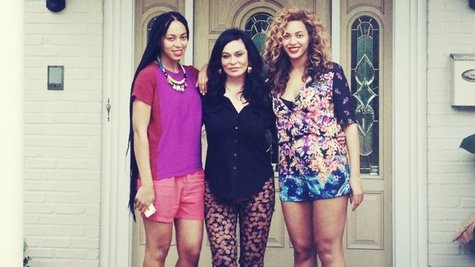 If the reports are true, then Beyonce is just a few signatures away from closing on a $5.9 million mansion for her mom, Tina Knowles . That's according to the UK newspaper Daily Mail , which reports that Bey has her sights set on a massive, resort-style home located in Texas' upscale Piney Point Village. The crib is minutes away from Bey's hometown, Houston.
An online listing for the spectacular estate reveals a slew of amenities, including a game room, fitness room and home theater, along with four kitchens and 12 bathrooms. In addition to a curved, outdoor swimming pool, there are two jacuzzis, including one overlooking the lush gardens of the property.
Miss Tina will have her pick of eight bedrooms inside the 23,562-square-foot mansion, with its walnut and cherry wood hardwood floors. The decked-out master suite features a marble fireplace, ornate wall designs and two walk-in closets.
This wouldn't be the first crib that Beyonce's purchased for her mom. In 2004, the singer reportedly bought a massive Houston mansion for Miss Tina. That property was listed for $3.34 million in 2011, according to realtor.com .
Copyright 2013 ABC News Radio