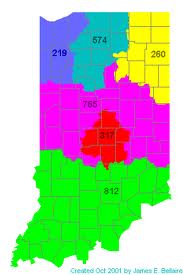 We told you last year that state officials said that we were going to run out of numbers in the 812 area code sometime in 2015.
Now The Indiana Utility Regulatory Commission has started to set up meetings for public input on the changes that will be coming.
Locally the hearing here in Terre Haute is set for Monday March 4th at 6p.m. in Terre Haute's City Hall.
For more information:
Click to go to the IURC