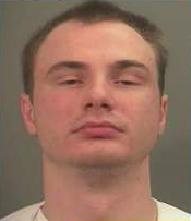 A Terre Haute man arrested on arson charges has allegedly admitted to police that he has set more fires than they know.
Authorities say that 27 year old Paul Hoopingarner III has set fire to several homes and at least two cars in town and has caused over a half million dollars in damage.
He is facing six counts of Arson and one count of Auto Theft.
Police say that that it was an informant that led them to Hoopingarner.
He has admitted to fires reaching back to June 2008.
Before they could get a warrant, police arrested Hoopingarner on separate incident of burglary.
Hoopingarner goes back to court February 11th.