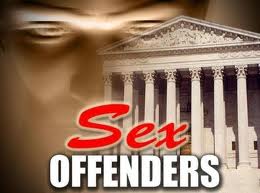 The Senate's Corrections and Criminal Law Committee voted 8-1 to advance the bill that would not allow people convicted of sex offenses to shorten their prison sentences by earning college degrees.
The change in law comes after complaints from victims' families about the early release last year of a former swimming coach and former church pastor who both were convicted of sexual misconduct with teenage girls.
The bill now goes for consideration to the Senate Appropriations Committee because it would increase the inmate cost for the Department of Correction by about $1 million a year.
The bill would still allow those convicted of rape, child molestation, child seduction and other sexual crimes to get early release time for earning a GED or completing rehabilitation programs.