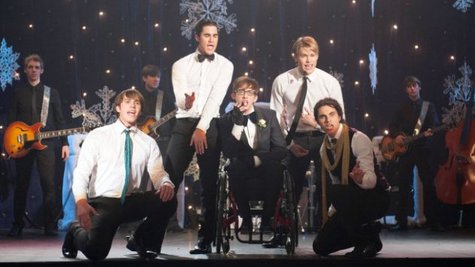 Glee sure does love Bruno Mars ...the cast is about to take on his music for a fourth time.
On Thursday's episode of the show, the characters Marley and Unique put the Glee spin on Bruno's latest, "Locked Out of Heaven," which has been #1 for six weeks. In the past, Glee has covered Bruno's hits "Billionaire" and "Just the Way You Are," as well as the album track "Marry You."
According to BroadwayWorld.com , other songs which will be included in the episode are "Baby Got Back," by Sir Mix-a-Lot , TLC 's "No Scrubs," "I Don't Know How to Love Him," from the musical Jesus Christ Superstar and the doo-wop classic "I Only Have Eyes for You."
The plot of this week's episode involves a Sadie Hawkins Dance at McKinley High, where the girls can invite the boys to be their dates. Meanwhile, Sam investigates whether or not the Warblers cheated at Sectionals, and Kurt struggles to fit in at NYADA.
Copyright 2013 ABC News Radio