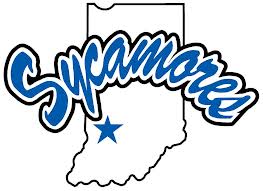 Indiana State hosted Evansville Saturday at the Hulman Center.
The Purple Aces led most of the first half and had a 42-40 lead with 11:49 left in the game but the Sycamores bounced back.
Manny Arop put up 19 points and Jake Odum added 17 to help the Sycamores edge the Purple Aces 72-62.