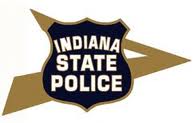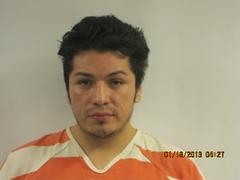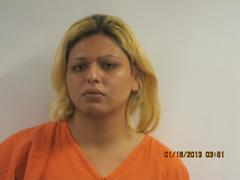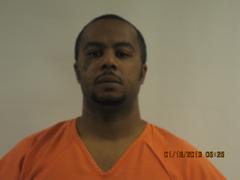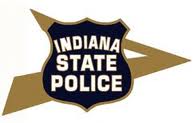 Around 1:30 Friday morning Indiana State Police clocked a vehicle at 83 miles-per-hour in the passing lane of eastbound Interstate 70 near the 30 mile marker. The vehicle was a rented 2012 Chevrolet Cruze and the speed limit for that area was 70 mph. The pursuing Trooper saw a red can was thrown onto the roadway from the passenger side of the car. The vehicle then stopped and three male passengers were located inside. Police found a small amount of suspected marijuana inside the red can and the front seat and rear seat passengers appeared to have fraudulent Mexican government documents. The three were arrested and taken to the Putnam County Jail. The driver was 30 year old Ismail Ibrahim Ismail Khan, of Saudi Arabia. He was arrested for possession and is being held on $8,000 bond.
The front passenger was 25 year old Ricardo Zarate Aguirre, of Chinicuila, Mexico.
He also faces drug and Possession of Counterfeit Government Documents charges.
Aguirre will stay in jail until his first court appearance as no bond was allowed.
The rear passenger was identified as 29 year old Diego Hernandez Mendoza, of Gustavo, Mexico.
He faces drug and Counterfeit Government Documents charges.
No bond for Mendoza either.